Welcome to GlobalLime.com, your online portal for all things lime related.
Conferences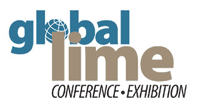 4th Global Lime Conference and Exhibition 2009
11-12 March 2009
Le Meridien, Dubai
Global Lime looks at the latest developments in the global lime industry, as well as focusing on the latest production advances and alternative fuels technology for lime kilns. Global Lime also covers new applications for lime in a variety of industries.