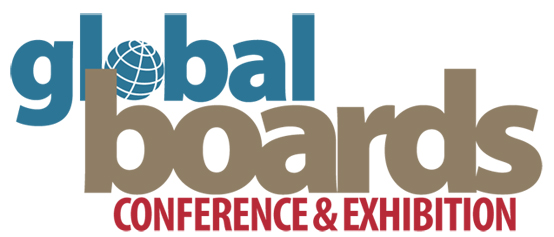 3rd Global Boards Conference and Exhibition
Early 2018, London: Further details to be posted here in due course.
'Future boards'
...cement-bonded particle board, cement board, cement-gypsum board, fibre-cement board, woodstrand cement board, wood-wool cement board...and other 'non-wallboard' board and panel systems
Join the Global Boards Linked In group.
#globalboards - on Twitter
The third Global Boards Conference and Exhibition will take place in January 2018, looking at global market trends in boards and panel systems, at the latest advances in production technology and at how producers can add value to their products worldwide. In addition to equipping delegates with the latest information, news and developments, the networking opportunities will once again be excellent.
After the success of the first two Global Boards events in London in January 2014 and January 2016, the organisers will repeat the event and expect to attract even more participants from the global boards industries. Delegates from over 25 countries are expected to attend the 3rd Global Boards meeting.
Global Boards Conference and Exhibition is brought to you by the organisers of the Global Gypsum, Global SynGyp, Global Insulation, Global Slag and Global Cement conferences.
We look forward to welcoming you to the 3rd Global Boards Conference!
---
Main Themes
Global market trends
Board and panel production technology
Adding value & cutting cost
New board compositions
Energy optimisation
News and developments
Networking & business opportunities
Who should attend?
Board manufacturers
Cement, gypsum, slag, lime and insulation 
producers
Equipment and additive suppliers & buyers
Consultancies
Distributors
Legislators
Researchers
Associations
2nd Global Boards Conference & Exhibition
25 - 26 January 2016, Radisson Blu Portmand Hotel, London, UK
The 2nd Global Boards Conference has successfully taken place, with delegates from 22 countries in attendence.
Read the 2nd Global Boards Conference review.
See the Global Boards Conference 2016 movie
View the conference image gallery (large gallery - may take time to load)
Delegate comments 2016:
"Good conference, nice topics, vivid discussions, great location with great food, very disciplined, perfect organization."
"Keep up the good work"
"Well organised"
"Very good organisation - thank you!"
---