Pro Global Media (publishers of the Global Cement Directory, Global Gypsum Directory and the Global Insulation Directory) is currently researching and compiling the first-ever Global Coal Power Directory.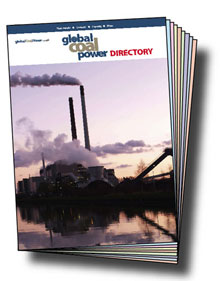 Upon publication, the Global Coal Power Directory will be available as a high-quality printed directory, as well as a pdf version on CD. Ordering details will be made available closer to the publication date.
Up-to-date listing of global coal-fired power plants - the most complete listing available worldwide*
Contact details - Telephone and fax where available
Coal type
Capacity information - where available
News of planned upgrades
Country maps showing plant locations
*Some countries are necessarily incomplete, for example Cuba and North Korea.
The first edition of the Global Coal Power Directory does not currently include details on China.
Due to the nature of information available made available, some other entries may be incomplete.
To advertise in the Global Coal Power Directory, please contact Paul Brown on Tel +44 1372 840950 or at This email address is being protected from spambots. You need JavaScript enabled to view it..
Sample page: Australasia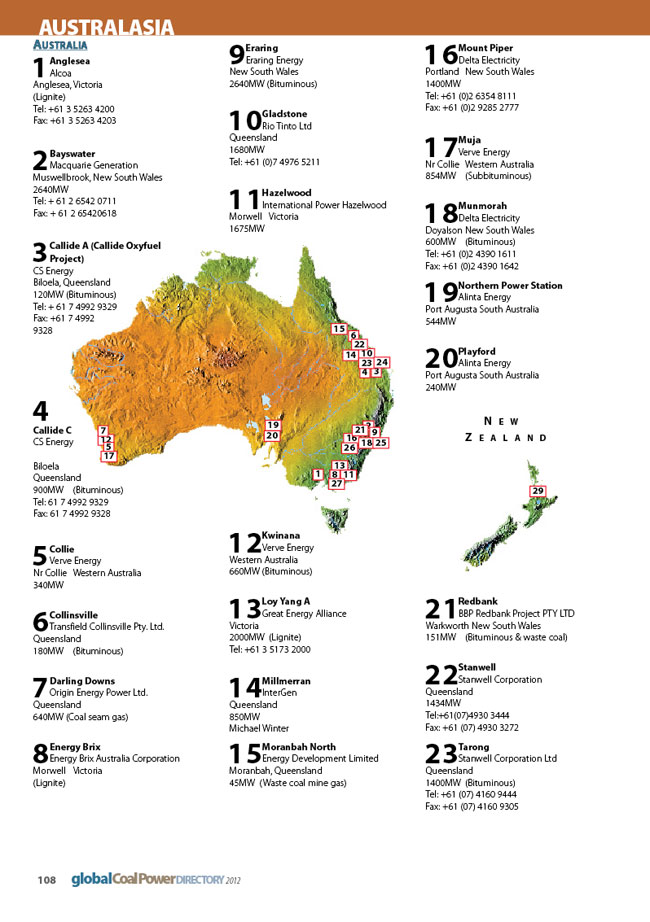 Submit details
If you have not already done so, please submit your plant/company details using the link below for the next edition of the Global Coal Power Directory
All coal-fired power plants submitting details in time for publication will receive a full copy of the Global Coal Power Directory upon publication.